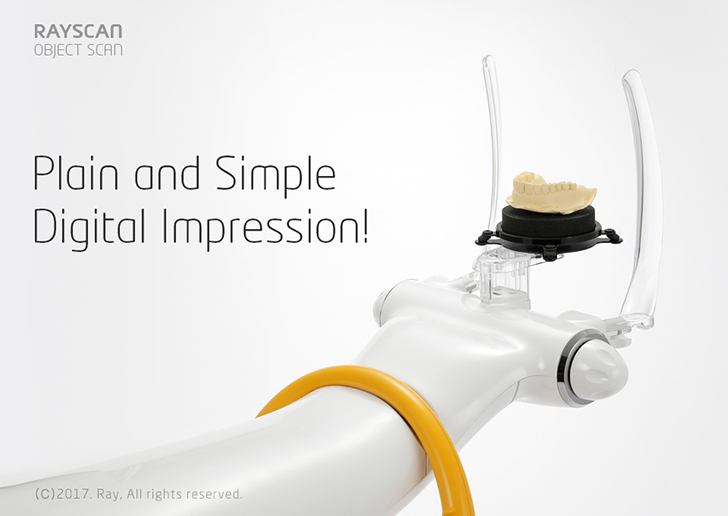 How to use your RAYSCAN for digital dental impressions:
1) Scan the object with the special X-ray protocol via RAYSCAN.
2) Convert the CT scan data (DICOM file) into 3D model data (STL file).
3) Design the 3D model with your own CAD software.
What an easy way to have a digital impression system in your clinic!